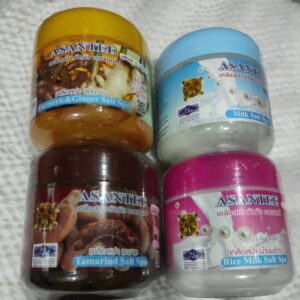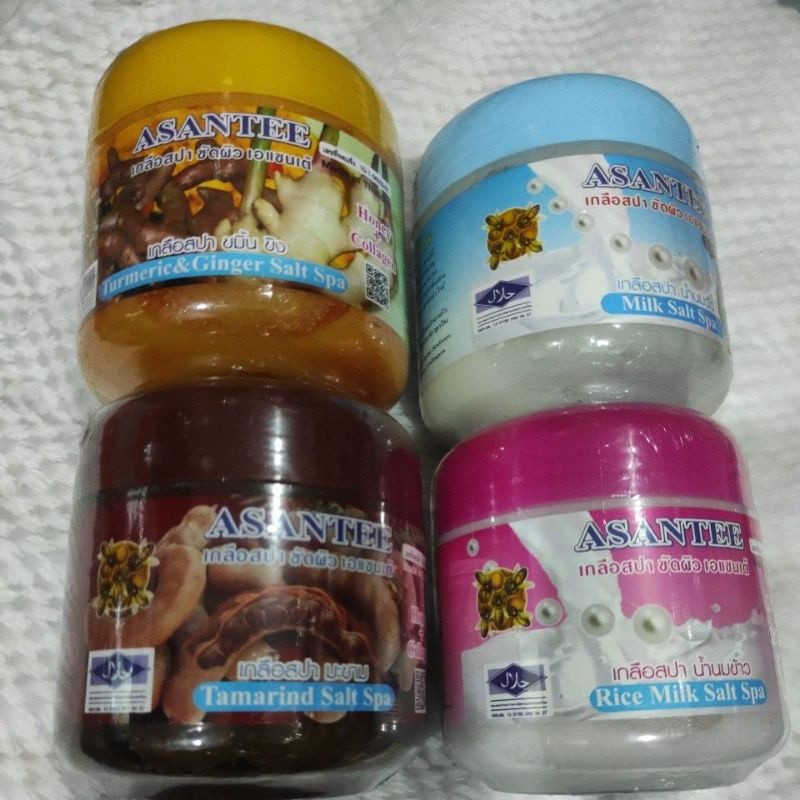 Asantee Body Scrub is an excellent salt scrub for your face and body. Your skin would become smooth, youthful, and luminous, all thanks to it. This scrub helps to clear body rashes and acne.
This scrub is formulated with organic fruits and herbs extract to revive and rejuvenate your skin, leaving your body feeling and looking great. It relaxes your body and produces a pearly impact.
It removes dark spots and enhances firmness while promoting blood circulation. It has an aromatic natural herbal smell and also have a calming effect on your body after application.
With this formulation of natural fruit ingredients, this scrub will renew and rejuvenate your skin, leaving your body looking and feeling good. It makes your skin smoother, lighter, and youthful.
This scrub was created with natural and fruits extract to renew and rejuvenate your skin. This scrub is ideal for all skin types and color. It gives you a glowing skin complexion that is beautiful.
This scrub hydrates and detoxifies the skin without harmful chemicals. Both men and women can use it to benefit their skin tone.
Using this body scrub was a huge blessing to Kelvin. Kelvin is a male friend of mine who does not joke with his skin. He is a fair handsome tall guy and right from childhood, he always praises himself because he had a perfect complexion.
Things suddenly changed after he moved to Abuja for his national youth service corps. He developed serious acne all over his body and he was no longer flawless as before. Kelvin felt like beating himself. He is the type that has never experienced such in his 26 years of living life.
He asked me for recommendations and I told him to start a skincare routine. I told him what products to buy and after trying them out, none worked for him. I advised him to scrub his body to enable the products to begin to work on him.
Kelvin quickly placed an order for asantee scrub and started using it. In a space of five days, he started seeing improvements and now, he is completely free from acne. He was so excited the last time we met and he is so grateful to me.
I highly recommend asantee body scrub to everyone whether you are a male or a female. This scrub will greatly moisturise, soften and smoothen out your skin, leaving you acne free.
You can also try gluta c scrub, veet gold scrub, oriflame scrub or kuu spa scrub as alternative.
Asantee Body Scrub Ingredients:
Tamarind Extract, Honey, Glycerin, Sodium Chloride, Fragrance, Dead Sea Salt, Collagen.
Asantee Body Scrub Side Effects:
It doesn't have any side effects.
Types Of Asantee Body Scrub:
This scrub has four different types.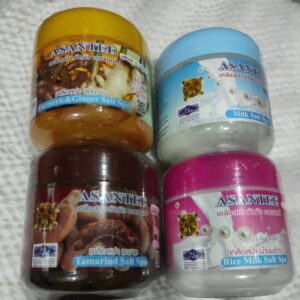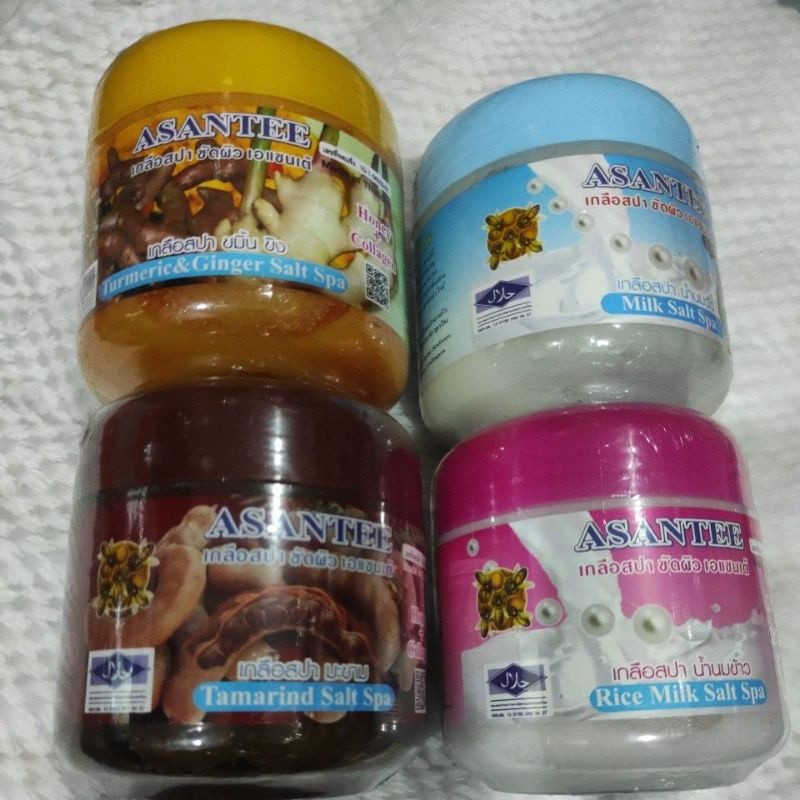 1: Milk salt spa
2: Rice milk salt spa
3: Tamarind salt spa
4: Tumeric and ginger salt spa
Asantee Body Scrub Benefits:
1: It clears dark spots
2: It evens out the skin tone
3: It lightens the complexion
4: It softens and smoothens the skin
Is Asantee Scrub a Bleaching Scrub?
No, it is not a bleaching scrub.
Does Asantee Body Scrub Contain Hydroquinone?
No, it doesn't contain hydroquinone.
How Good Is Asantee Scrub:
It is a very good scrub that moisturises the skin while removing dead skin cells from your body.
How To Use Asantee Scrub:
Gently massage the scrub on your wet skin in circular strokes after a shower for 5 minutes and then rinse your body very well with clean water.
Asantee Body Scrub Price In Nigeria:
It cost N3500 in markets and cosmetics shops.
Where To Buy Asantee Scrub:
You can buy the original scrub online from trusted vendors either on Jumia or on Konga.
Watch & Subscribe To Our YouTube Channel: