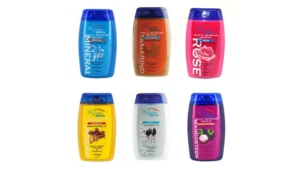 Kuu Spa Scrub is a salt scrub that does lots of magic to the skin. This scrub is the ideal scrub for your body as it makes your skin lighter, fresh, silkier, soft and smoother by gently exfoliating it.
This scrub is made with 100% salt and turmeric with other good ingredients that will give your skin a healthy glow. They are of different types but all work the same purpose to lessen facial acne, body rashes and to exfoliate your skin.
It does wonders to dark areas of the body like the armpit, in-between the thighs, dark elbows, dark knees and it also removes dark feet if you scrub it gently from time to time consistently.
This scrub helps in removing dark spots and evens out the skin tone. This scrub makes the skin become clearer, smoother and healthier. This scrub has a whole lots of great benefits.
My cousin grew up having this dull and pale skin. Right from when she was a child, it has always been like that for her. When she became an adult, she felt it was time to take care of that.
She bought diverse skincare products which she uses but she did not actually get what she was looking for. There was this day, she paid me a visit at school, as we got talking, she told me of the problems she has been facing with her skin.
She said it seems buying all these products was just a waste of money and time. I know exactly how she felt, because I was once in her shoes. Not having a glowing skin can be very annoying.
I asked her if she uses any scrub and she said yes. She made mention of a particular scrub she uses. I asked her to try out a new scrub but she insisted I make a recommendation for her by myself, so I asked her to try out this scrub next.
I told her that she can buy the scrub from any cosmetic shops offline or from jumia to make sure she gets the original one. I went ahead to tell her how to use the scrub to make it work.
My cousin bought the scrub on her way back home; she followed the routine I gave her. After my exams, I went to her place to check up on her and I was impressed with what I saw. She kept thanking me for introducing her to this serum.
I highly recommend kuu spa scrub to everyone whether you are dark, chocolate, fair or white skin in complexion. This scrub removes dead skin cells from the body and moisturises skin.
You can also try gluta c scrub, pure carrot gold serum or skin free milk serum as an alternative.
Kuu Spa Scrub Ingredients:
Milk Powder, Vitamin E, AHA, Sodium Chloride, Sodium Laureth Sulfate, Citric Acid, Cocamide DEA, Water and Perfume.
Kuu Spa Side Effects:
It doesn't have any side effects.
Types Of Kuu Spa Scrub
This scrub has six different types.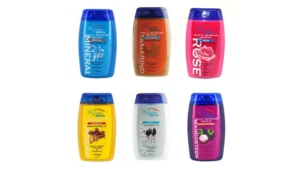 1: Kuu spa milk
2: Kuu spa rose
3: Kuu spa mineral
4: Kuu spa tumeric
5: Kuu spa tamarind
6: Kuu spa mangosteen
All the different types of kuu spa scrub are good, so you can purchase anyone of them you prefer.
Kuu Spa Benefits:
1: It removes dark spots
2: It evens out the skin tone
3: It softens and smoothens skin
4: It gives complexion a healthy glow
Is Kuu Spa a Bleaching Scrub?
No, it is not a bleaching scrub.
Does Kuu Spa Contain Hydroquinone?
No, it doesn't contain hydroquinone.
How Good Is Kuu Spa Scrub:
It is a very good scrub that moisturises the skin while removing dead skin cells from your body.
How To Use Kuu Spa Scrub:
Gently massage the scrub on your wet skin in circular strokes after a shower for 5 minutes and then rinse your body very well with clean water.
Kuu Spa Scrub Price In Nigeria:
It cost N2500 in markets and cosmetics shops.
Where To Buy Kuu Spa Scrub:
You can buy the original scrub online from trusted vendors either on Jumia or on Konga.
Watch & Subscribe To Our YouTube Channel: