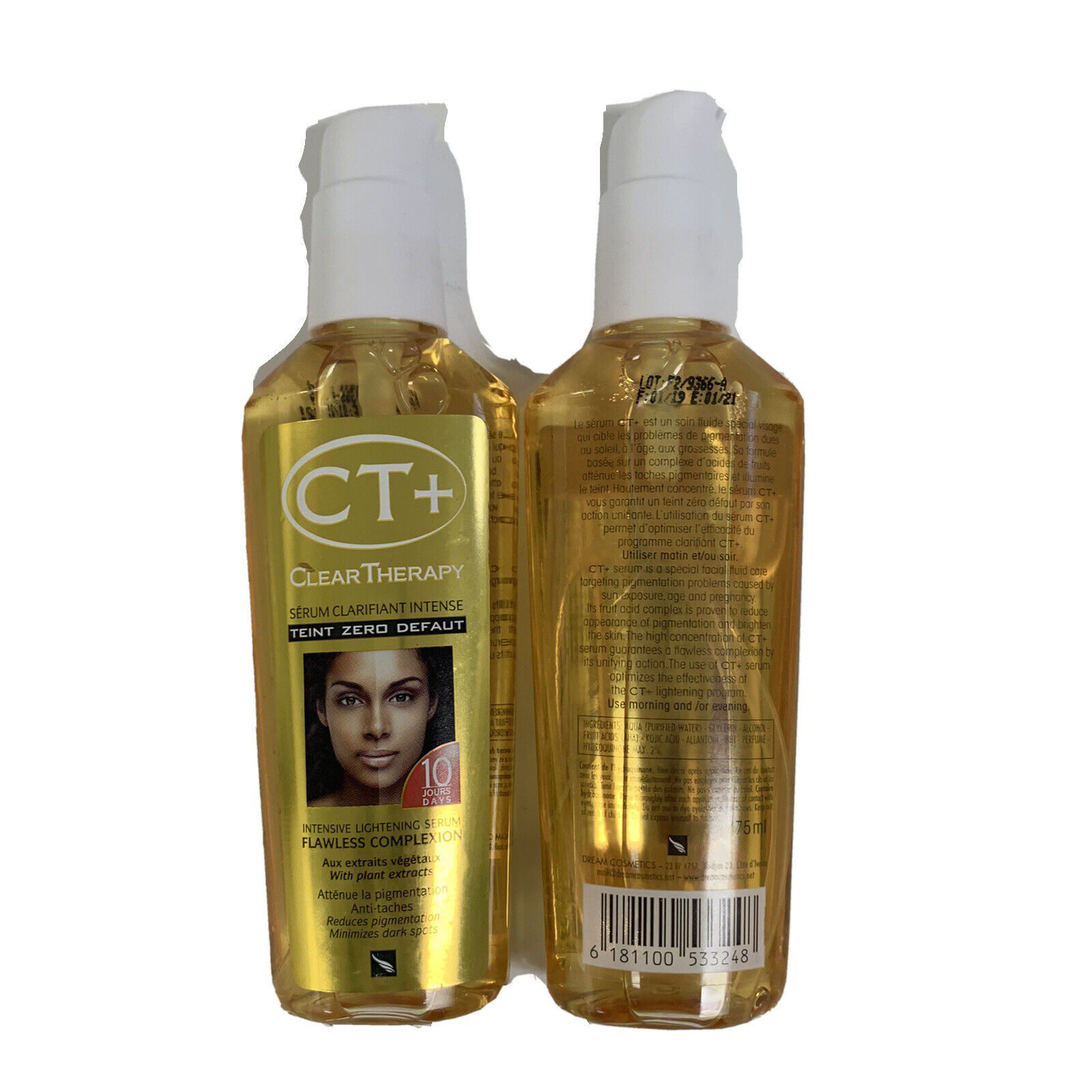 Clear Therapy Serum is a good oil for getting rid of tanning, discoloration and hyperpigmentation. It lightens up your skin very fast and gives you a youthful looking and flawless skin complexion.
This serum helps in reducing the appearance of discoloration and hyperpigmentation. It is light weight in consistency, non-greasy and absorbs into your skin quickly to lock in every moisture.
This serum can be used directly on the tough areas of your body like your knuckles, elbows, knees and feet and it can also be mixed into your lotion, cream or face cream to boost it.
Someone who contacted me for consultation was actually the person who told me about this serum. She said it has done what all the acne-solution she had previously used couldn't do.
She told me how clear therapy oil cleared her acne and discoloration and gave her a smooth and flawless skin and this has helped her to regain her lost confidence and self esteem.
That is very relatable because we all want a flawless skin that is beautiful without any skin problems to worry about and whenever anything altered that goal, it could take a heavy toll on us.
Her purpose of contacting me for consultation is to get solution to her old stretch marks which she says is the only skin problem bothering her now because she can't wear sleeveless clothes.
I gave her products recommendation to buy by herself and use with consistency and so far, she has been giving me wonderful feedback on how the stretch marks are all gradually fading away.
Anyway, I highly recommend clear therapy serum to people suffering from discoloration and hyperpigmentation. This oil will get rid of any tan on your body to give you a uniform skin.
You can also try caro white oil, lemon clear serum or kojic clear serum as an alternative.
Ct+ Clear Therapy Serum Ingredients;
Aqua (Purified Water), Glycerin, Alcohol, Fruit Acid (AHA), Kojic Acid, BHT, Allantoin, Hydroquinone Max 2% and Perfume.
Clear Therapy Oil Side Effects;
It doesn't have any side effects.
Ct+ Clear Therapy Oil Benefits;
1: It clears dark spots
2: It renews dead skin
3: It lightens up the skin
4: It gets rid of skin tanning
5: It gets rid of discoloration
6: It has an anti-aging effect
7: It clears acne and acne scars
8: It hydrates and nourishes the skin
Does Clear Therapy Serum Contain Hydroquinone?
Yes, it contains hydroquinone.
How Good Is Clear Therapy Oil:
It is one of the best whitening serums out there for lightening and brightening of your skin fast.
How To Use Clear Therapy Serum:
Apply the serum directly on your dark knuckles, elbows, knees, ankles and feet. If you want to use it on your whole body, make sure to mix with your cream. If you want to use it on your face, mix it with your face cream before applying it.
Clear Therapy Serum Price In Nigeria:
It cost N3000 in markets and cosmetics shops.
Where To Buy Clear Therapy Oil:
You can buy the original cream online from trusted vendors either on Jumia or on Konga.
Watch & Subscribe To Our YouTube Channel: