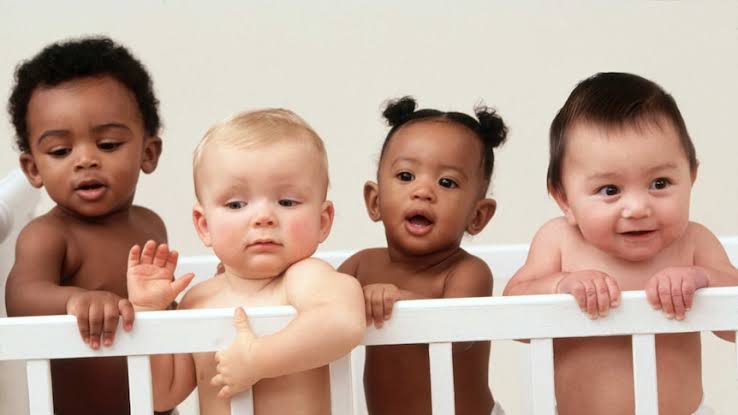 Children's Body Lotion is essential for children because their skin is fragile, tender, delicate and sensitive, making them vulnerable to infections, dermatitis, rashes, irritation and inflammation.
Environmental contaminants such as smoking, sun, and wind are easily absorbed by children's skin. This is why it is critical to safeguard their delicate skin. It is crucial for their overall health to guarantee they have a good skin as they age.
We have carefully complied a list of the 10 best children's body lotion in Nigeria for every skin.
10 Best Baby Lotion In Nigeria
1: Vaseline Blue Seal Petroleum Jelly is an ideal medicine for everything from first aid to deep hydration and moisturization. It is truly a jack of all trades as it has numerous benefits and uses.
2: Pears Baby Lotion is one of the most popular children's body lotion. It has been around for decades now and is trusted by mothers to take very good care of their baby's tender skin needs.
3: Cussons Baby Lotion is a good children's body lotion clinically tested to take good care of tender and delicate skin. It is manufactured by PZCussons proudly owned by Thomas Cussons.
4: Boots Baby Lotion is an hypoallergenic cream that is dermatologist tested and paediatrician approved. It easily penetrates into the skin and you only need a little bit to go around the body.
5: Little Angel Baby Lotion is an hypo-allergic and paraben free cream that leaves your baby's skin softer and smooth. It has been clinically tested and pediatrician approved for babies.
6: Veet Gold Baby Lotion is a wonderful cream formulated with organic ingredients that creates a protective barrier on delicate skin to give your baby a glowing, nourished and moisturised skin.
7: Oilatum Junior Cream is a children's body lotion used to treat eczema, rashes, dermatitis, senile pruritis, ichthyosis, psoriasis, extremely dry and sensitive skin in a short period of time.
8: Cadum Body Lotion is an hypoallergenic and clinically tested cream made in France. It doesn't contain alcohol, colourants and parabens. It is used to treat acne, eczema and sensitive skin.
9: Kidz and More Lotion is a rich moisturizing children's body lotion designed for children and teenagers to combat excess dryness, flakiness, and also rough skin to leave their skin refreshed.
10: Olaybact Kiddies Glow Lotion is a good cream specially formulated for babies that are four months old and above. It is made for young growing skin to combat dryness and flakiness.
This list of children's body lotion are the best creams for children that have been tested and trusted and are suitable for all skin types and color and they take good care of tender skin.
Where To Buy Original Children's Body Lotion:
You can buy the original of these lotions online from trusted vendors on Jumia or from Konga.
Watch & Subscribe To Our YouTube Channel: