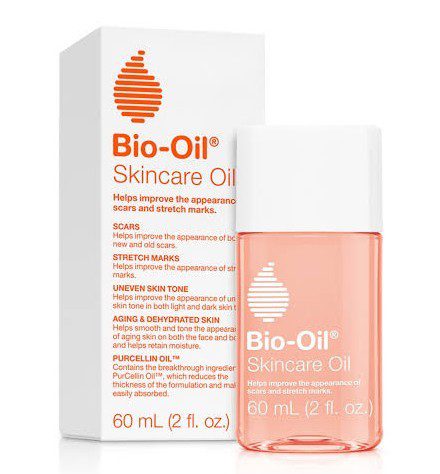 Bio Oil Skincare is a serum specially formulated for the improvement of scars, stretch marks, and uneven skin tone caused by hormonal changes, weather, the environment or bleaching products.
It greatly helps in reducing the appearance of any kind of scars, be it; scars from injuries, acne scars, scars from surgeries, caesarean section in pregnancy, accident scars and aging scars.
It also evens out your skin tone, giving you a moisturized and radiant skin. Bio oil can also help in preventing the occurrence of stretch marks during pregnancy and post-pregnancy.
It contains amazing ingredients which helps in clearing scars, nourishing, smoothening and softening the skin. You can use the bio oil alone by itself or you can mix it with your lotion or you can also mix it with your makeup foundation too.
This oil is good for all skin types and doesn't lighten the complexion. It is safe for use during and after pregnancy. It is very light weight in consistency and absorbs into the skin quickly.
It is very moisturizing and it hydrates your skin very well. Getting rid of itchiness and dryness is one of the specialty of bio oil as it locks in moisture in your body throughout the day.
This oil really works but gradually and you need to be consistent in using it to see improvements. For better result, you should apply this serum at least twice in a day for the first three months.
I highly recommend bio oil to those who doesn't want to bleach their skin complexion but needs a moisturizing serum to add to their lotion to make their skin glowing and feeling hydrated.
You can also try shenic perfect legs serum or omega stretch marks cream as an alternative.
Bio Oil Ingredients;
Paraffinum Liquidum (Mineral Oil), Anthemis Nobilis Flower Oil, Lavandula Angustifolia (Lavender) Oil, Calendula Officinalis Flower Extract, Rosmarinus Officinalis (Rosemary) Leaf Oil, Helianthus Annuus (Sunflower) Seed Oil, Glycine Soja (Soybean) Oil, Triisononanoin, Cetearyl Ethylhexanoate, Isopropyl Myristate, Retinyl Palmitate, Tocopheryl Acetate, BHT, Bisabolol and Parfum (Fragrance).
Bio Oil Side Effects;
It doesn't have any side effects.
Bio Oil Benefits;
1: It gets rid of redness
2: It moisturises the skin
3: It clears all types of scars
4: It gets rid of stretch marks
5: It unifies the skin complexion
Does Bio Oil Lighten Skin?
Bio oil lightens the scars and stretch marks on your skin, making them less visible over time.
Does Bio Oil Contain Hydroquinone?
No, it doesn't contain hydroquinone.
How Good Is Bio Oil Skincare;
It is one of the best treatment serum out there for any skin problems you maybe suffering from.
How To Use Bio Oil Skincare;
Pour some of the oil into your palm and apply all over your body or on the affected areas. Rub in circular motion till it is totally absorbed into your skin. It should not be applied on open wounds.
How To Know Original Bio Oil;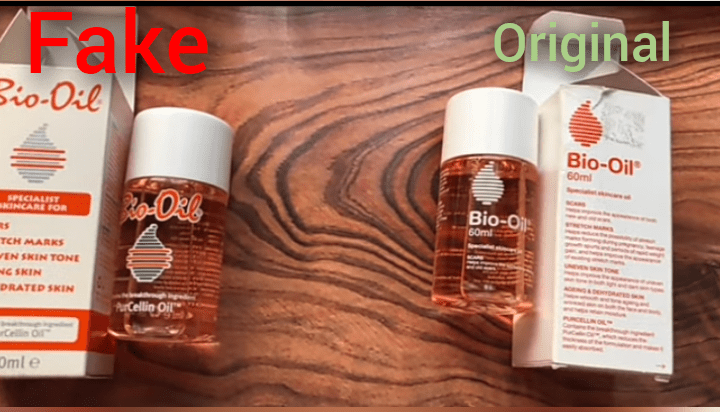 Both the packet and container of the original and fake bio oil skincare looks totally different and the writeup on the body and color don't match.
Picture Of Original Bio Oil;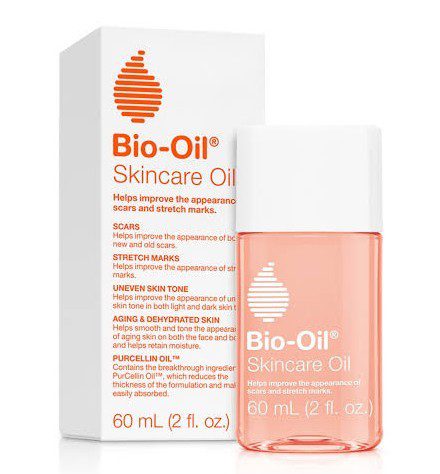 Picture Of Fake Bio Oil;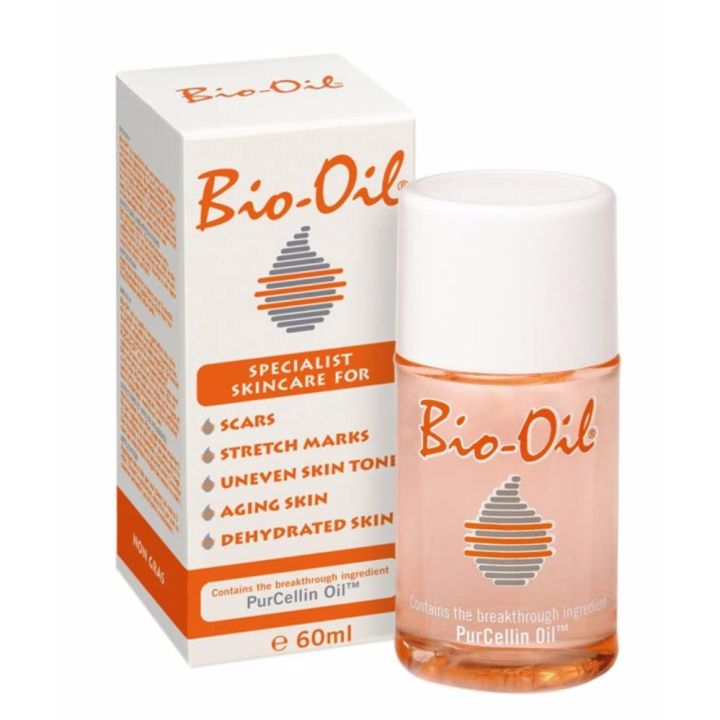 Bio Oil Skincare Price In Nigeria:
It cost N3000 in markets and cosmetics shops.
Where To Buy Bio Oil Skincare:
You can buy the original cream online from trusted vendors either on Jumia or on Konga.
Watch & Subscribe To Our YouTube Channel: