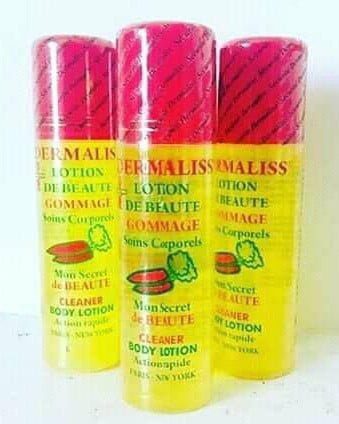 Dermaliss Face Cleanser is a wonderful face wash and toner that exfoliates and cleanses the skin of dirts, impurities and excess oil. It deeply uproots pigment irregularities from your face.
Dermaliss cleanser is the bomb when it comes to clearing pimples oshaprapra (sharp sharp). It sucks the oil and dries them off in no time. This cleanser will surprise you as it works like magic.
I am not over hyping here; if you can get the original one, you will definitely testify that it really works. This product never disappoints anyone, no matter how stubborn your skin is.
What I like most about dermaliss face cleanser is how it is able to bring out dirt from your skin, no matter how much you wash your face with soap. It makes your skin very squeaky clean.
If you have dead skin cells on your face, get ready for massive peeling. Because dermaliss will exfoliate your face with reckless abandon. Your facial skin will first of all peel and then it will become fresh, smooth and clear afterwards.
Dermaliss face cleanser is not recommended for dark or chocolate skin people because it will bleach your skin and make it look like you have eczema. It will make your skin fanta and coke.
Everybody can use it to get rid of their skin problems and discontinue it afterwards. Only fair people can continually use it as their facial cleanser and also daily toner and would be fine.
Ebony and caramel skin people should use it to get rid of their acne and then keep it aside for rainy days when another batch of pimples may appear. This cleanser is not for long-term use.
I highly recommend dermalis to anyone who has pimples, white spots, sunburns, dark spots, dark circles under eyes and discoloration. Give it a try and your skin will definitely be so grateful to you.
Some people do mix it with their body creams because of the inscription written on it that says body lotion but I haven't tried it, so I don't have anything to say about it nor can I recommend it.
You can also try rdl baby face cleanser, peau de lune cleanser or skin doctor toner as alternative.
Dermaliss Face Cleanser Ingredients:
Carrot Extract, Alcohol, Antioxidant, AHA, Glycolic Acid, Hyaluronic Acid, Salicylic Acid, Ginseng, EAU and Water.
Dermaliss Cleanser Side Effects:
1: Prolonged usage causes paleness
2: Prolonged usage causes skin thinning
3: Prolonged usage causes skin bleaching
4: Prolonged usage causes over exfoliation
5: It makes the skin to be prone to sunburn
Dermaliss Cleanser Benefits:
1: Moisturizes the skin
2: Deep cleanses the skin
3: Removes dirts and impurities
4: Eliminates pigment irregularities
5: Gives you a clear and even skin tone
Is Dermaliss Cleanser Good For Oily Skin?
Yes, it is very good for oily skin.
Is Dermaliss Cleanser Good For Pimples?
Yes, it clears pimples from the skin.
Is Dermaliss Cleanser Good For Sunburn?
Yes, it clears sunburns from the skin.
Does Dermaliss Cleanser Bleach?
Yes, if used for a long period of time.
Types Of Dermaliss Cleanser:
They are two types of dermaliss cleanser;
1: Dermaliss Lotion De Beaute Gommage Cleaner Body Lotion – Made in Abidjan.
2: Dermaliss Lotion De Beaute Gommage Bleaching Body Lotion – Made in Nigeria.
Dermaliss is originally manufactured in Abidjan and also it is produced in Nigeria by immitators.
How Good Is Dermaliss Face Cleanser:
It is a really good facial cleanser that will get rid of your skin problems and even out your skin.
How To Use Dermaliss Cleanser:
Soak a cotton wool with the facial cleanser and gently clean your face with it. Let it dry on your skin before applying a moisturizer afterwards.
How To Know Original Dermaliss Cleanser: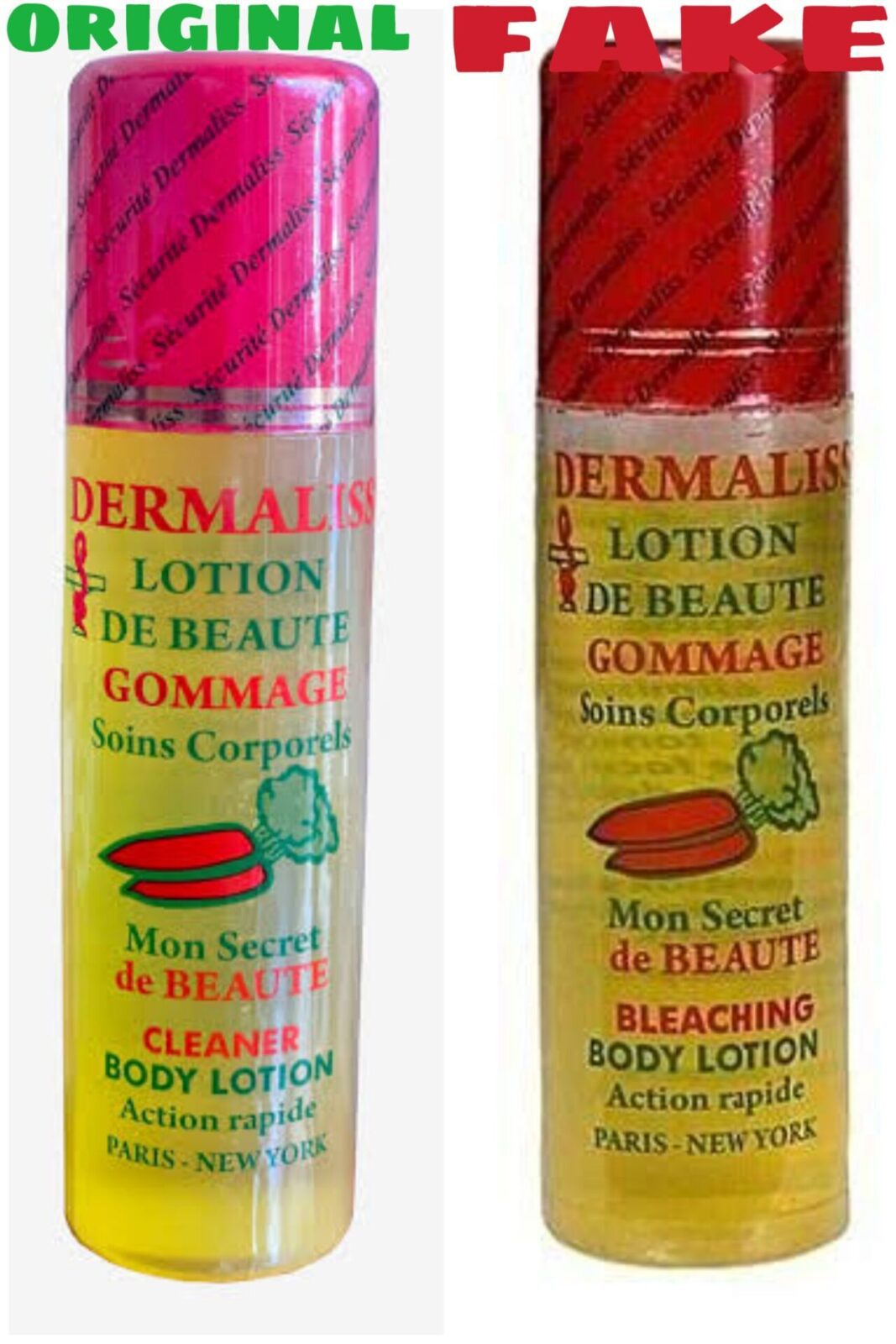 1: BLEACHING BODY LOTION is written on the fake one while CLEANER BODY LOTION is what is written on the original dermaliss cleanser.
2: The original dermaliss cleanser is made in Abidjan while the fake one is made in Nigeria.
3: The original dermaliss comes in a 125ml container while the fake one comes in a 150ml.
How Much Is Dermaliss Cleanser In Nigeria:
It cost N1000 in markets and cosmetics shops.
Where To Buy Dermaliss Lotion:
You can buy the original cleanser online from trusted vendors either on Jumia or on Konga.
Watch & Subscribe To Our YouTube Channel: