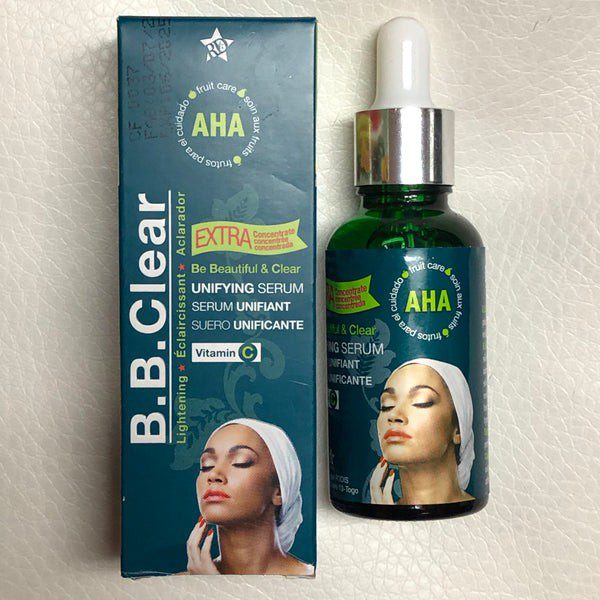 BB Clear Serum is specially formulated with highly effective depigmenting and fruity acids ingredients. It is made of natural fruits such as watermelon, banana, kiwi, orange and carrot.
It improves the appearance of the skin tone, eradicates dark spots, dark knuckles, elbows, knees and feet. It lightens and whitens your skin complexion, making it look younger and vibrant.
This bb clear serum is advised to be mixed with a normal cream before use as it is already very strong in whitening. Avoid mixing it with another lightening cream to prevent having side effects.
It can however be used alone in concentration to dark knuckles, elbows, knees and feet. Apply a little drop of bb clear serum on the affected areas and rub in circular motion, after which you can apply your cream on top or leave it like that.
I have heard about this serum since a couple of years ago. That was when I used to work as a cashier in a big supermarket. My boss back then use to recommend it to our customers who admired her and asked for her glowing skin secret because she was radiating with beauty.
Since I stopped working for her, I have even forgotten about bb clear because I am always trying out different products on my skin for the sake of having first hand experience for reviews.
Not until I used a certain cream that damaged my skin and I had very bad dark knuckles and elbows. I have already used some other serums which didn't make any difference but only added dark skin to my already pressing skin problems.
I suddenly remembered my boss and the serum she used to advertise to anyone who cared to know. I have even forgotten its name, so I reached out to her and made enquiries on it.
I bought the bb clear serum afterwards and started using it. I mixed it with the new cream I just started using and also used the serum itself on my knuckles and elbows consistently and I started seeing many changes within a few days.
I highly recommend bb clear serum for those that wants to bleach their skin. It is specially made for whitening, so don't bother using it if you just want to maintain your natural skin color.
You can also try dr rashel serum, shenic perfect legs oil or citro clear serum as an alternative.
Types Of BB Clear Serum: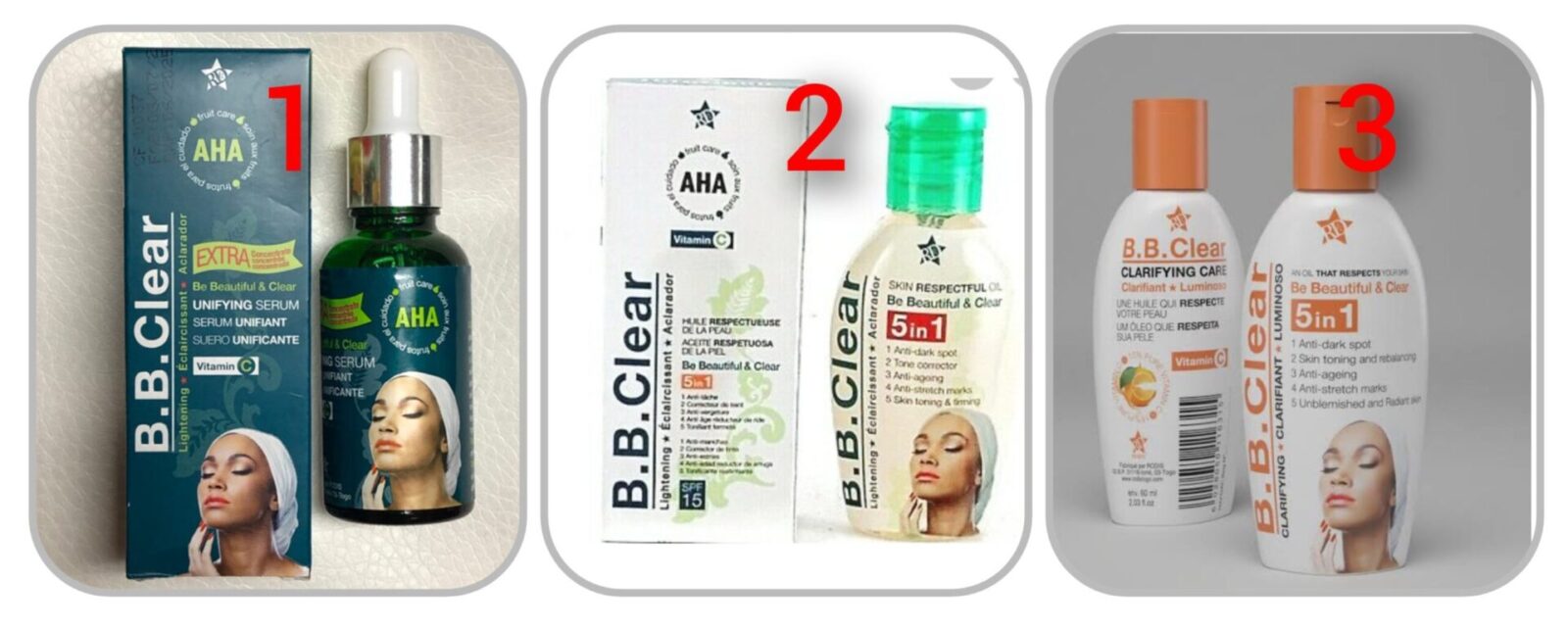 1: BB Clear Serum
2: BB Clear Respectful Oil
3: BB Clear Vitamin C Oil
BB Clear Oil Ingredients;
Glycolic Acid, Vitamin C, Argan Oil, Kojic Acid, Sodium Palmate, Sodium Cocoate, Glycerine, Aqua, Shea Butter Benzyl Alcohol, Sunscreen.
BB Clear Oil Side Effects:
It doesn't have any side effects.
BB Clear Oil Benefits;
• It clears out dark spots
• It eradicates dark elbows
• It rapidly lightens the skin
• It gets rid of dark knuckles
• It improves skin appearance
• It gives smooth and radiant skin
• It gets rid of dark knees and feet
Is BB Clear Oil a Bleaching Cream?
Yes, it is a bleaching serum.
Does BB Clear Oil Contain Hydroquinone?
No, it doesn't contain hydroquinone.
How Good Is BB Clear Oil;
It is one of the best treatment serum out there for any skin problems you maybe suffering from.
How To Use BB Clear Oil;
Apply the serum directly on your dark knuckles, elbows, knees, ankles and feet. If you want to use it on your whole body, make sure to mix with your cream. If you want to use it on your face, mix it with your face cream before applying it. BB clear serum is advisable to be applied only at night to avoid sensitivity of the skin which can result to adverse effects like sun damage.
How To Know Original BB Clear Serum: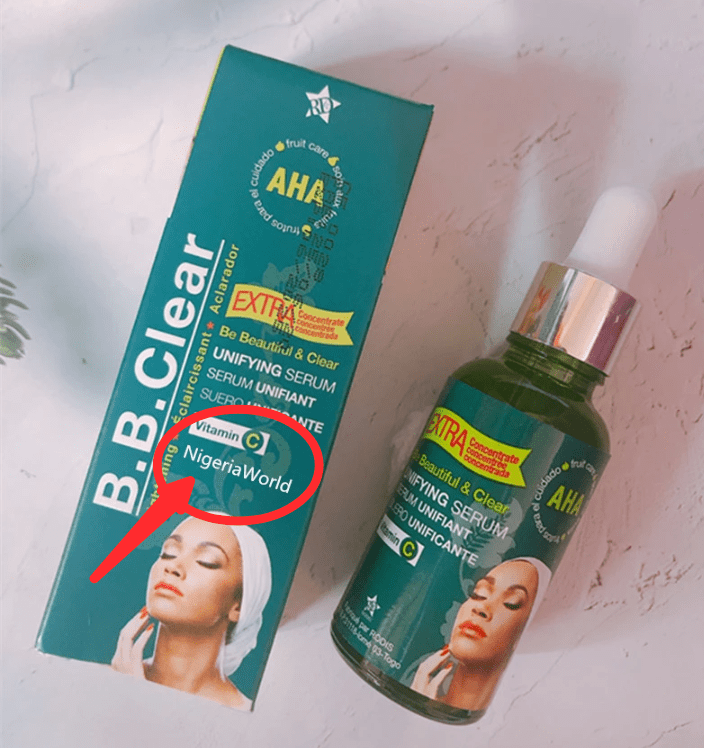 The fake bb clear serum has NigeriaWorld writen on the packet while the original doesn't.
BB Clear Oil Price In Nigeria;
It cost N3000 in markets and cosmetics shops.
BB Clear Oil Price In Nigeria;
It cost GH₵50 in markets and cosmetics shops.
Where To Buy BB Clear Oil Serum:
You can buy the original cream online from trusted vendors either on Jumia or on Konga.
Watch & Subscribe To Our YouTube Channel: