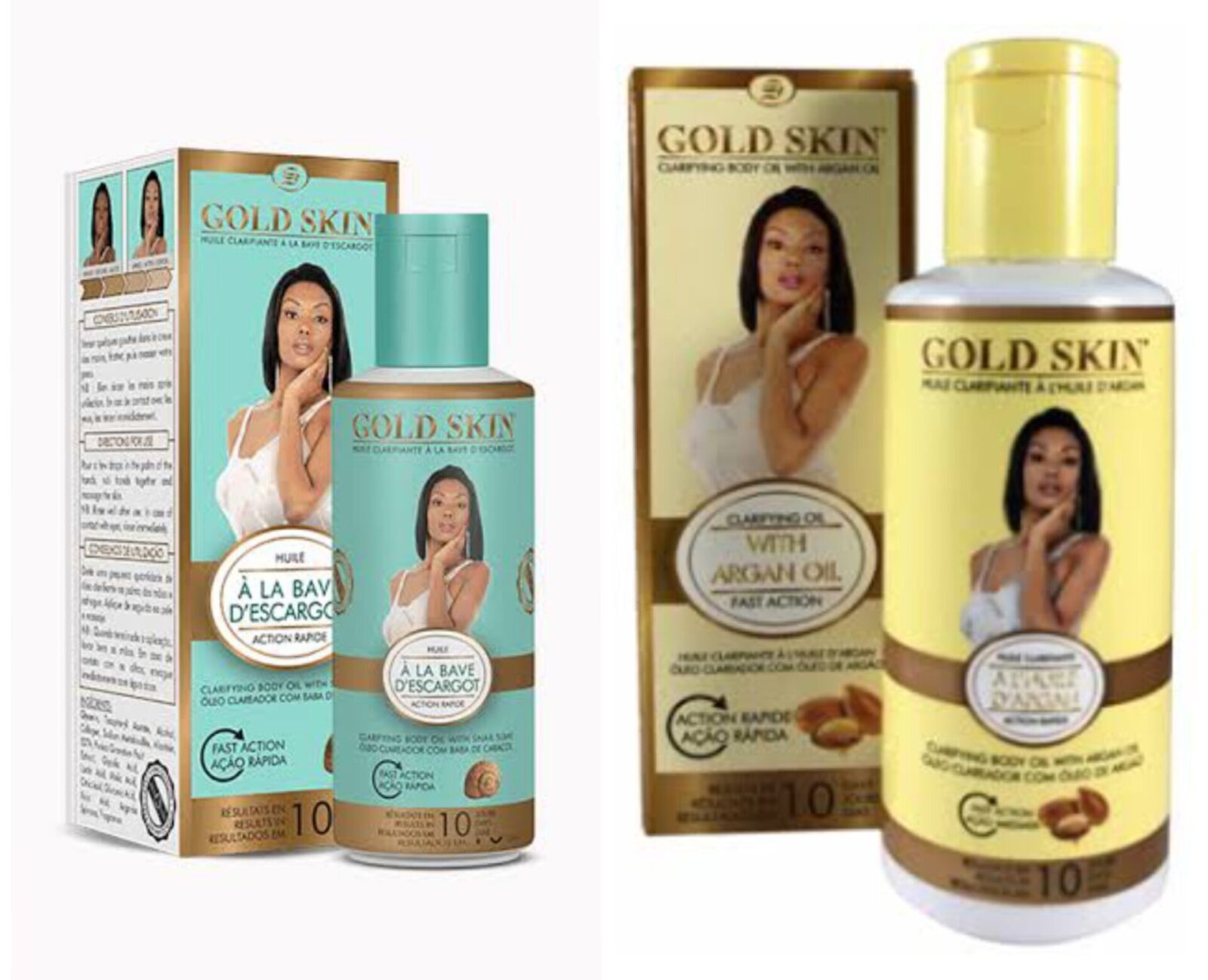 Gold Skin Lotion is a good cream that delivers amazing results beyond one's expectation. It moisturises, softens, smoothens and nourishes your skin for a visibly beautiful and even tone.
This cream unifies, clarifies and repairs skin imperfections. It preserves and fight against skin aging and leaves your body with a very protective film from any external aggression.
This lotion provides saturated hydration that lasts all day long even under frequent drying conditions. It relieves the skin of inflammation, redness and any other irritation on your body.
I personally found out about this cream from a guy who wants a relationship with me. He is fair in complexion and his skin is flawless. We were talking one day and I asked him about his lotion.
He was very happy to share with me his skincare routine and the products he uses from head to toe even though he didn't know I was very much into skincare line and natural home remedies.
Well then, since experimenting things is one of my hobbies, I added the cream to my shopping list after our conversation. Two weeks later I got their soap, face cream and this gold skin lotion.
I used only the cream for the first three weeks before combining the soap and face cream in order to be able to ascertain how effective the cream is alone. Now, here is my honest review.
To be sincere, this gold skin lotion exceeded my expectation because it wasn't something I was actually looking forward to. I just wanted to give it a trial as part of the regular experiments I do.
Gold skin lotion I must say is small but mighty. It is full of surprises, as I didn't expect the changes I saw on my body. This cream evenly toned my skin because I was dealing with discoloration.
This gold skin lightened and brightened my skin. It also removed the patches and spots I had on my elbows and above my knee area, something I never expected from an affordable body cream.
I highly recommend this cream to anyone who for any reason became dark. Gold skin lotion would revive your skin and bring it back to life. It would give you a uniform and fair glowing skin.
Gold skin face cream and gold skin soap are also good products from the same company.
Gold Skin Cream Ingredients:
Aqua, Mineral Oil, Stearic Acid, Petrolatum, Dimethicone, Cetyl Alcohol, Propyl Paraben, Propylene Glycol, Cetrimonium Bromide, Metyl Paraben, Tocopheryl Acetate, Isopropyl Myristate and Sodium Sulfite.
Gold Skin Cream Side Effects:
1: It gives some people rashes
2: It gives some people eczema
3: It gives some people pimples
4: It gives some people discoloration
5: It gives some people stretch marks
Is Gold Skin Lotion a Bleaching Cream?
Yes, it is a bleaching cream.
Does Gold Skin Lotion Contain Hydroquinone?
No, it doesn't contain hydroquinone.
How Good Is Gold Skin Cream:
It is a really good cream that will ensure your skin complexion is even tone and so beautiful.
How To Use Gold Skin Lotion:
Pump out some amount of the lotion on your palm and gently massage it all over your body until it is all completely absorbed into your skin.
Gold Skin Cream Price In Nigeria:
It cost N1200 in markets and cosmetics shops.
Where To Buy Gold Skin Cream:
You can buy the original cream online from trusted vendors either on Jumia or on Konga.
Watch & Subscribe To Our YouTube Channel: