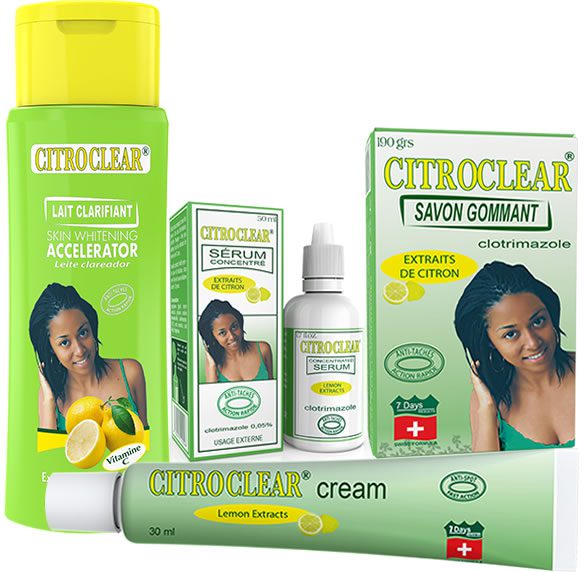 Citro Clear Cream is a unifying body lotion that is specially designed for people with oily skin type who wants to lighten their skin and clear dark armpits, elbows, knees, knuckles and feet.
It is a skin lightening lotion with lemon extract to fight against pimples, dark spots and other skin problems. Citro clear lotion brightens and clarifies your skin tone while also softening it.
I tried out this lotion after heat rashes dealt with me and left me with dark spots all over my body. I used it to clear my skin and it also made my skin glow without giving me any side effects.
This lotion is specially designed for people with oily skin type. It has a refreshing lemon scent and doesn't cause you to sweat excessively. It lightens your skin gradually and also uniformly.
It is light weight and easily penetrates into your skin. If you have dry skin, you would need to mix it with any oil or serum of your choice for it to moisturize your body well throughout the day.
I will recommend this lotion to people with oily or combination skin type. It doesn't clog your pores, make you sweat excessively or give you fanta and coke skin tone and other side effects.
Citro clear lotion will make you feel good after every application because of its sweet lemon fragrance. It also refreshes and rejuvenates your skin tone while lightening it gradually with time.
You can also try pure carrot gold lotion, pure white gold cream or gluta-c lotion as alternative.
Citro Clear Lotion Ingredients:
Propylene Glycol, Lemon Extracts, Glycerin, Sodium Metabisulfite, Vitamin E, Ascorbic Acid, Kojic acid and Fragrance.
Citro Clear Cream Side Effects:
It doesn't have any side effects.
Does Citro Clear Cream Bleach?
No, it is not a bleaching cream.
Does Citro Clear Cream Contain Hydroquinone?
No, it doesn't contain hydroquinone.
How Good Is Citro Clear Cream:
It is a very good cream that will lighten, brighten and even out your complexion to be uniform.
How To Use Citro Clear Lotion:
Pump out some amount of the lotion on your palm and gently massage it all over your body until it is all completely absorbed into your skin.
How Much Is Citro Clear Cream In Nigeria:
It costs N1500 in markets and cosmetics shops.
Where To Buy Citro Clear Lotion:
You can buy the original cream online from trusted vendors either on Jumia or on Konga.
Watch & Subscribe To Our YouTube Channel: